Product Features
Extremely easy to use a water test kit, Instant reliable results with simple and clear instructions. Simply dip and compare with a large color chart on the bottle. No more mailing samples off to an expensive lab and waiting weeks or even months for results.
100 STRIPS MEANS 100 TESTS – Each aquarium test strip provides accurate and fast results for any water sources including fresh and saltwater aquariums & fish ponds.
Always make sure your fish are healthy, our fish tank test strips come with a great downloadable e-book explaining what your results mean and how you can keep your fishbowl water in the right condition.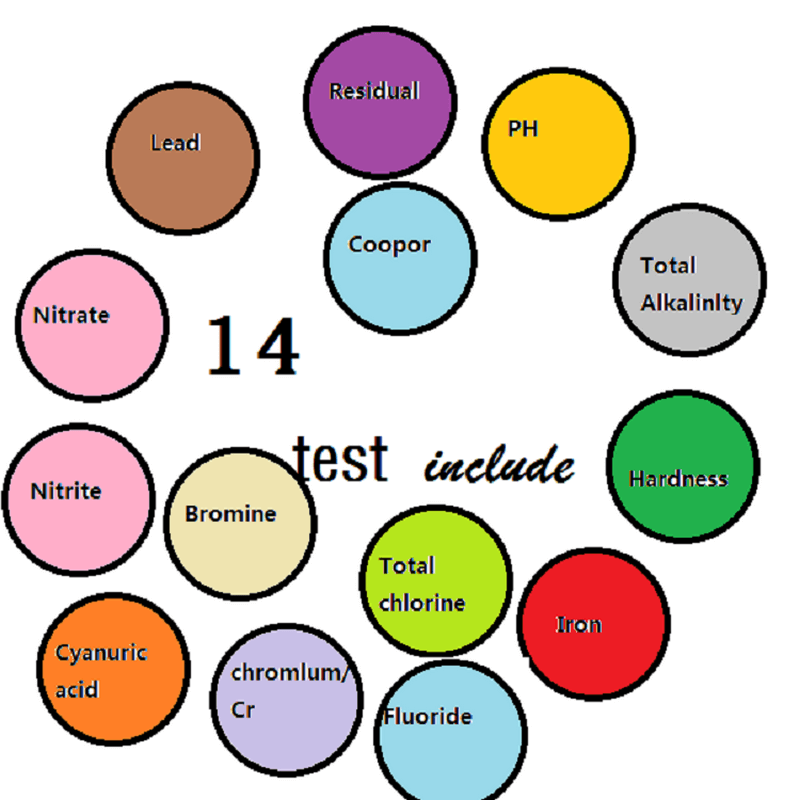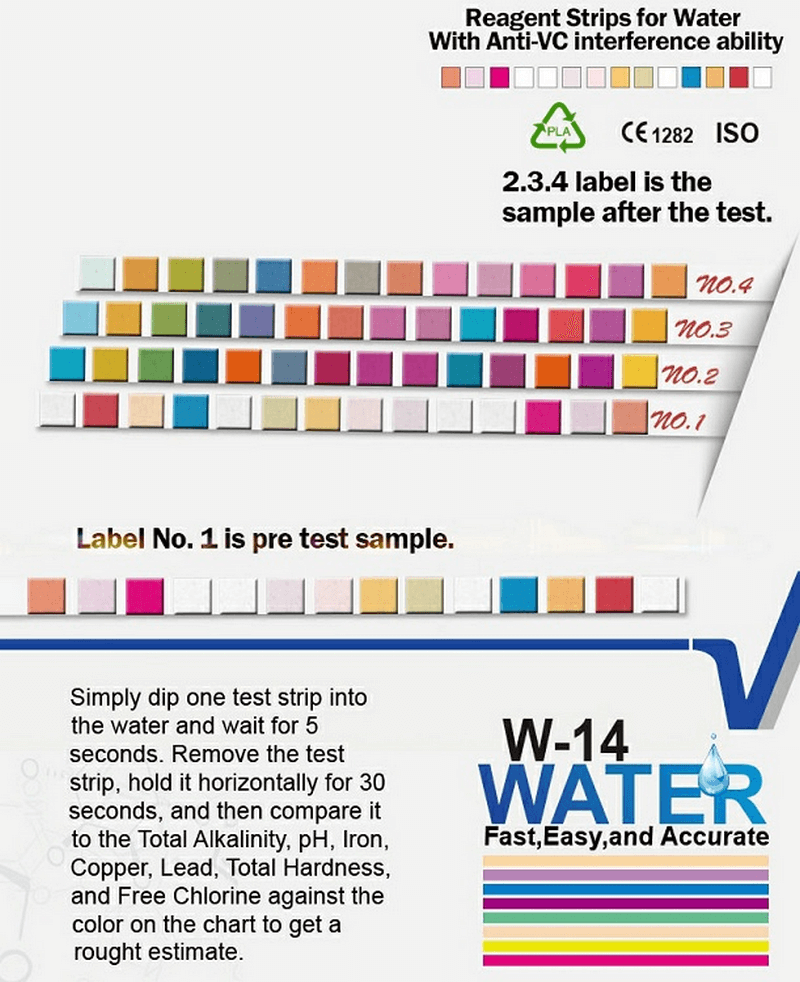 Product Parameters
Model Number: W-14
Power Source: Manual
Warranty:2 years
Material: plastic
Shelf Life:2 years
Quality Certification: Sgs
Instrument classification: Class II
Type: Visual Acuity Examination Apparatus
Reading time:2 minutes
Certificate: ISO CE
Apply: Pool Spa Aquarium Water
Specification:50/100/150/200 strips per bottel
Package: OEM/NEUTRAL/BRAND
Instrument classification::ClassII
Self Life:24 months