Product Features
2-in-1 Water Test Strips were designed for rapid (within 1 minute), reliable, and accurate testing of 10 different analyses in a variety of water sources, including drinking water, tap water, pool water, spas, and aquariums. Our strips are easy to use, and test for the following 2 analyses and contaminants all in one single test strip:
1.Residual chlorine
2.hardness
Product Parameters
Model Number: W-2
Place of Origin: Jilin, China
Instrument classification: Class II
Warranty 2 years
strips in bottle:50/ 100/ 150ct Water Test Strips
application: test for water, pool, spa, aquarium
Certificate: CE ISO etc
Accuracy:99%
Function: Early Detection
Specimen: Drinking Water, pool, SPA water
mylar of strips: PVA plastic Water Total Test Strips
Language: English.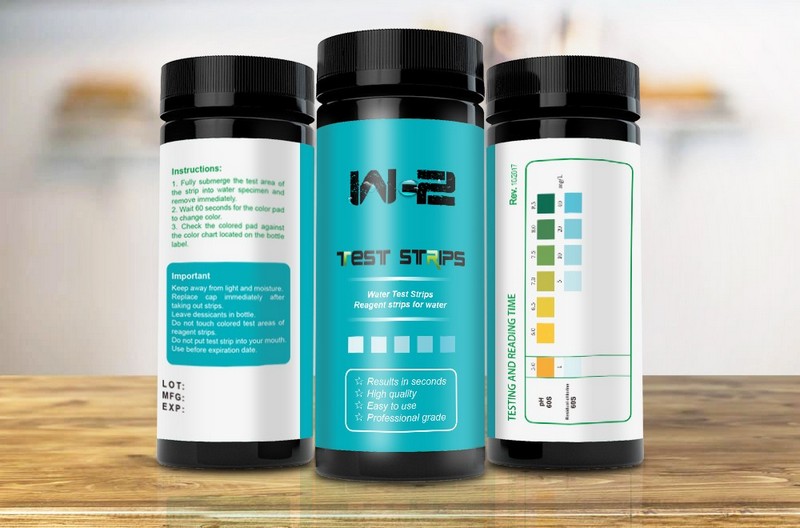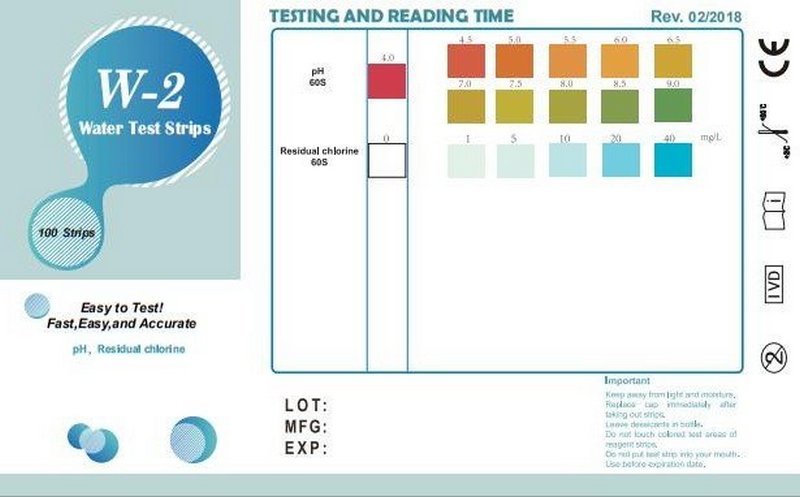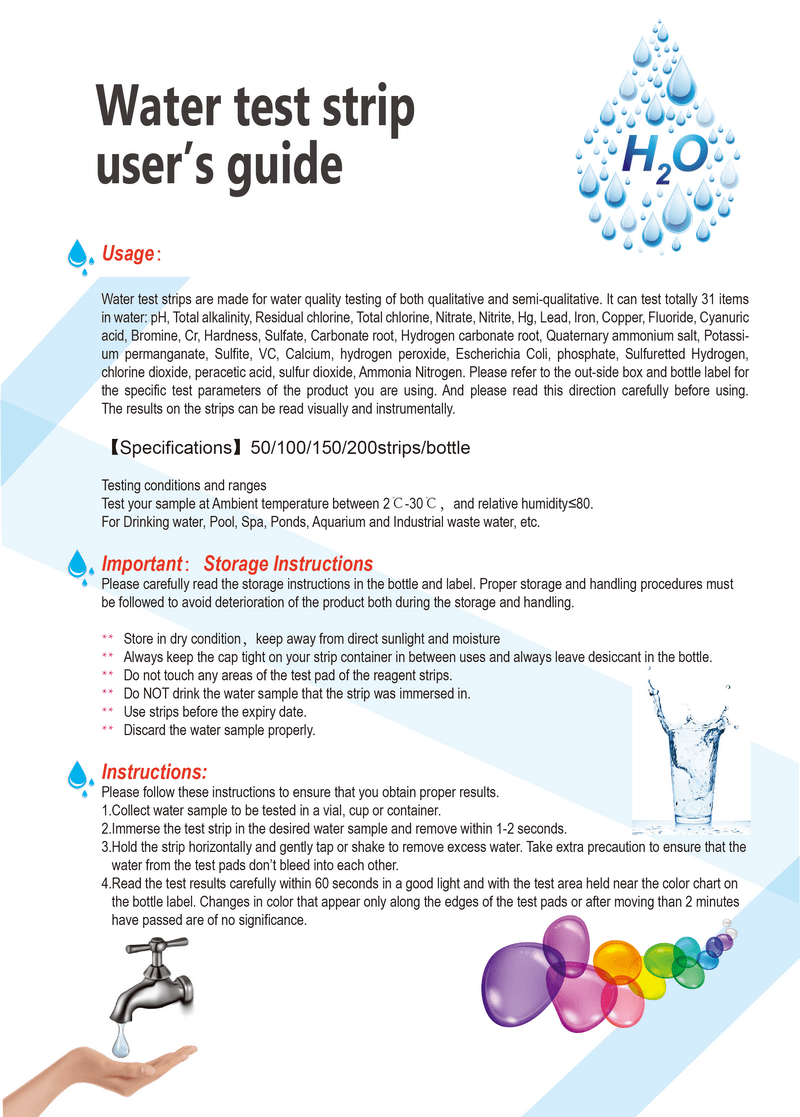 Application range and after-sales service
Swimming pool, Spa and Drinking Water Test Kit Testing Strips For Lead, Copper, Chlorine, hardness, Lron ect 1-31 parameters Throughout the world, unsafe water is the source of health problems and high mortality rates. In the United States, we assume that our water is safe for ourselves, our families, our pets, plants, and more. However, the following statistics may surprise you. In the U.S.: Over 2/3 of the estuaries and bays are badly degraded from nitrogen and phosphorous pollution 45% of our streams, 47% of our lakes and 32% of our bays are polluted. 45% of our rivers are too polluted for fishing, swimming, or marine life We use over 2.2 billion lbs of pesticides annually that in time wash into our rivers and lakes Over 73 different pesticides have been found in the groundwater that eventually ends up in our drinking water Failing septic systems throughout the country cause untreated waste to flow into streams, rivers, and lakes Over 1.2 trillion gallons of sewage, groundwater, and industrial waste are released into our waters annually.