Bullet Points
1.Quick Test: Our high sensitivity test swab will detect the lead on the surface within 30
seconds, which can quickly let you know the test result.
2.Package Contains: This product contains 30 non-toxic disposable test swabs,
packaged in a durable plastic box.
3.Convenient Operation: After use, there is no need to handle, no trouble, just throw
away, no need for industrial hazardous substances to handle containers and protective
gloves; the lead test kit cotton swab is non-toxic and tasteless, and will not stain clothes
or skin. You can use them to test countertops, vinyl, plastic, or painted surfaces.
4.Accuracy Result: Our test swab can accurately detect the lead content of the substance.
5.High Sensitivity Detection Capability: Easy to use, non-toxic test, high test accuracy.
Product Features
Specifications:
Category: lead sub-test
Specification model: lead type 30 bars/tube
Features: anti-interference ability
Scope of application: suitable for use in the inspection of lead substances, such as
tableware, paint, cosmetics, etc.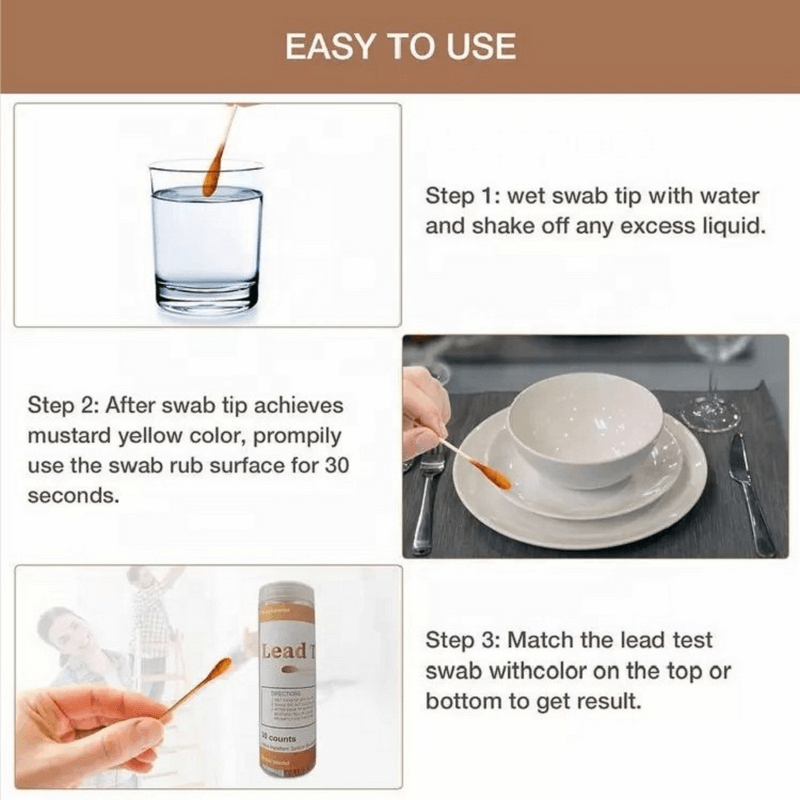 Product Parameters
Model Number: W-1L
Properties: General Examination Apparatus
Size:12cm
Stock: Yes
Shelf Life:2 years
Material:100% Cotton
Quality Certification: GS
Safety standard: EN 149 -2001+A1-2009
Product name: Lead Swab Test Kit
Application: Home paint toy furniture surface Lead test
Keyword: Lead swab
Weight:200g
Length:6 cm / 12 cm/ 15 cm
Specification:30 counts and 60 counts
Delivery time:1-7 Working Days
MOQ:100 Pcs
Color: Orange to Pink
We take safety seriously. We strive to develop and produce products that help people live cleaner safer lives.
Many people go through their day in their home and at their work not even realizing that harmful toxins might be having a serious effect on their health. Specifically, we designed this lead test kit for an easy and convenient way to test for lead in your environment so that you can live, work, and play in a healthier space.